$129 New Patient Special!
New patient special offer includes a full-spectrum dental exam, X-rays, & regular teeth cleaning.
Request My Appointment Now!
$895 Crowns & Veneers
Restore your smile with dental crowns or veneers without paying inflated prices. Start with a Crown or Veneer Dental Consultation! (Min 4 or More)
Request My Appointment Now!
$99 Child Visit Special!
Special offer includes a full-spectrum dental exam, X-rays, and regular teeth cleaning! (13 yrs and younger)
Request My Appointment Now!
LEANDER DENTAL SPECIALTIES
Cleaning, Oral Exams, X-Rays
Fillings, Crowns, Bridges, Dentures
Veneers & ZOOM Teeth Whitening
Invisalign & Traditional Braces
Apple Springs Family Dentistry: Compassionate Dental Care Based in Leander, Texas!
Are you frustrated seeing a different dentist each time you go to the dentist? Do you feel like you are always starting back at square one with every visit?
At Apple Springs Family Dentistry, you will see the same doctors with each visit. We are a privately-owned family practice based in Leander, Texas.
Say goodbye to the stodgy, stiff, traditional dental office environment.
While in our care, you'll always receive our undivided attention. We customize your dental treatment plan to meet your personal needs and goals. We diagnose conservatively, meaning we won't charge you for unnecessary dental services, even if you have dental insurance.
You will experience ultra-personalized, patient-centered dental care when you visit our dental office. We never sacrifice the quality of your dental care or risk your results over quick, temporary, or fleeting profits. You will never feel rushed or hurried so that we can move on to the next patient.

Following a comprehensive oral exam, we'll outline a personalized treatment plan that is right for you and aligned with your goals. We thoroughly explain required and elective procedures and the treatment options available to you.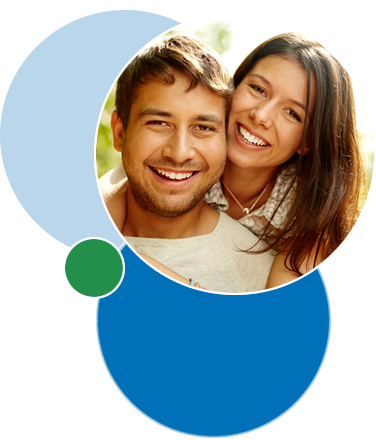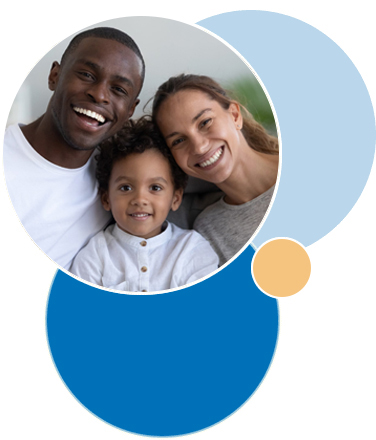 Personalized Dental Treatment Plans For Your Entire Family
We support and guide your dental treatment plan every step of the way, but ultimately you are in charge of when we execute your treatment plan.

Welcome to Apple Springs Family Dentistry in Leander, Texas! At Apple Springs Family Dentistry, we provide modern, compassionate dental care tailored to meet your needs.
A healthy, beautiful smile is one of your most precious assets, and we're here to make it a reality for you. We are passionate about offering you the latest in dental technology and utilizing the newest dentistry techniques available today so that you can enjoy … stress-free, comfortable, rewarding trips each time you visit us.
Our modern dental office is specifically designed to be an inviting, family-friendly space where you can relax and let us take care of you. We provide an array of amenities, including cable TV, WiFi, and even Netflix, to make your visit an enjoyable one.
A visit to our dental office will have you saying goodbye to cold, traditional impersonal dentist appointments – FOREVER!
Meet Your Family Leander Dentist!
Your Family Friendly Dentist
University of Michigan Dental School
Dr. Tay is a special kind of family dentist who you'll not only love seeing but also you'll look forward to seeing at each dental visit. He will never compromise on providing you with the highest quality dental care.
Dr. Tay is the owner and operator of Apple Springs Family Dentistry. Corporate shareholders do not own him. He is committed to doing what is best for you and the patients he's called to serve in the Leander Community.
You can rest easy knowing that Dr. Tay will always conservatively diagnose your case and provide you with a variety of treatment options. Therefore, you can trust your families' dental care to Dr. Tay. His priority is providing you with uncompromised quality care. He believes in placing your needs and goals over short-term profits.
Outside of dentistry, Dr. Tay enjoys watching sports, especially football, and basketball with his friends. One of his favorite traditions is competing in fantasy football and selecting the NCAA brackets during March Madness.
He also enjoys meeting new people in the Leander Community, exploring the city of Austin with his wife, and visiting his family in the nearby Travisso Community.
Dr. Tay and his team of experienced patient-focused, dental care specialists look forward to serving you and your family's dental care needs for years to come. We look forward to meeting you.
Before and After Smile Transformations
Smiles Designed by Apple Springs Family Dentistry
Make an Appointment With Our Leander Dental Office
Getting ready for your first visit to Apple Springs Family Dentistry? We're excited to see you soon!
We ask that you please arrive at least 15 minutes early for your initial visit so that you have time to complete our new patient forms. If you are unable to make your scheduled appointment time, we kindly request that you notify us at least 48 hours in advance.
During a routine dental appointment, we:
Examine your teeth, gums, and bite for any concerns
Take any necessary X-rays
Remove plaque or tartar on your teeth
Polish and floss your teeth
Give you recommendations for at-home care and any other treatments necessary for optimal oral health
Throughout your appointment, we want you to feel comfortable to discuss any concerns or goals you have regarding your oral health. Our dentists and staff are here to get to know you better so we can get you the care you need!
When your visit is finished, one of our team members will walk you through your payment options and answer any questions you might have about financial information.
Access Online Patient Forms