We Love Our Patients!
Celebrating 7 years of family dentistry in Leander, Texas. Thank you!
Check Out Our Reviews!
We Love Our Patients!
Celebrating 7 years of family dentistry in Leander, Texas. Thank you!
Check Out Our Reviews!
We Love Our Patients!
Celebrating 7 years of family dentistry in Leander, Texas. Thank you!
Check Out Our Reviews!
LEANDER DENTAL SPECIALTIES
Cleaning, Oral Exams, X-Rays
Fillings, Crowns, Bridges, Dentures
Veneers & ZOOM Teeth Whitening
Invisalign & Traditional Braces
Apple Springs Family Dentistry Leander Offers Compassionate, Patient-Centered Dental Care!
Are you tired of seeing a different dentist every time you visit your dentist's office? Do you feel like you are starting over with each visit? If so, you may want to consider finding a new dentist.

Unlike corporately owned dental offices that treat patients like numbers and shuffle them around like commodities, we are a family-owned, patient-centered dental practice.

At Apple Springs Family Dentistry, you'll see the same dentist on every visit. We believe that once you experience our care and hospitality, you'll never go back to a cold, impersonal corporate dental office again!
While in our care, you'll always receive our undivided attention and receive ultra-personalized, patient-centered care. We will never sacrifice the quality of your care or put your results at risk for quick, temporary profits. You will never feel rushed or hurried so that we can move onto another patient.
We will make sure your dental treatment plan fits your health goals and your budget. If needed, we offer in-house payment options to ensure that you can access the health care you need.
Following a comprehensive oral exam, we'll outline a personalized treatment plan that is right for you and is aligned with your goals. We will thoroughly explain which procedures are required and which are elective, as well as the treatment options available to you.
Whether or not you have dental insurance, we will give you a conservative diagnosis and won't charge you for dental procedures that aren't necessary.

Experience the Apple Springs Family Dentistry difference for yourself. Schedule a dental appointment for you or a family member today! We look forward to seeing you!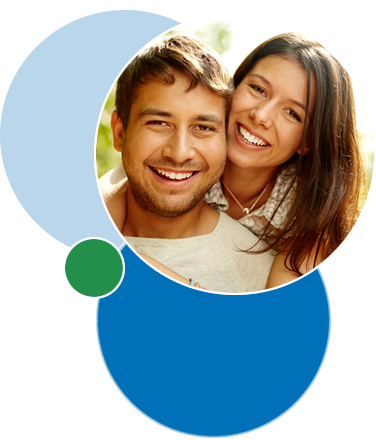 Check Out Our Raving Reviews
Excellent5.0★★★★★ Based on 595 reviews from ★★★★★ I love this office and everyone I came in contact with all have great personalities from the front desk to the back personnel! Dr. Tay is wonderful 😊Wilma K. ★★★★★ Recommend Dr Tay and hygienist Kelsey. Dental visits are mostly pain-free and staff is friendly.DBA7167 F. ★★★★★ I've been a faithful patient here at Apple Springs Family Dentistry for almost 3 years. They are always professional, kind, and the service is top notch....Jason C. ★★★★★ Everyone is so nice here😭💖Austin M. ★★★★★ The visit was great!Donn4 R. ★★★★★ I had the best dental experience of my life during my first visit with Dr. Tay and his hygienist Noelle. Some of my teeth are severely sensitive, and Noelle did the most thorough and gentle cleaning I have ever had. I didn't realize how easy cleanings can be when you have a good and conscientious hygienist! I appreciated Dr. Tay's thoroughness during my exam. I left my appointment happier than I have ever left a dental office in the past!Keri P. ★★★★★ Very friendly staff, quick service.Jodee H. ★★★★★ Always a friendly, warm and highly professsional staff and a gentle, highly competent dentist. Always a pleasant experienceSandra D. ★★★★★ Always a great experience. They are friendly, efficient with their time & gentle with their exams. Highly recommend.Crystal A. ★★★★★ My cleaning today with grace and Dr. tay was wonderful! Always a great visit at this office! I will be back for my next cleaning. Thank you both, and all of Apple Springs Family Dentistry!Brooke E. ★★★★★ So glad I found Apple Springs Family Dentistry a year ago! The most pleasant dental experience I've had - gentle cleanings, friendly staff, easy to make...Sarah L. ★★★★★ This was my first visit to Dr. Tay's office. I had a wonderful experience. Grace did an amazing job on my cleaning and Dr. Tay did a very thorough exam. Couldn't recommend more highly. Thank you!Justin N. ★★★★★ Dr. Tay and his staff are amazing. One of my biggest priorities is healthy teeth and gums. When I walk into this office, I have complete trust in Dr.Tay...Jennifer G. ★★★★★ The staff at Apple Springs Dentistry are not only professional but also incredibly friendly and attentive. They took the time to explain each step of the...Pragya S. ★★★★★ Kelsey is always very gentle with my dental cleanings as are the other hygiene staff I have had and Dr. Tay is very professional and friendly and never tries to upsell services we don't need which we appreciate. My husband and I have been going to this office for over two years now and are happy with service.Angelica P. ★★★★★ Super professional. On time. Amazing staff. High quality dental work. Highly recommendedPragya S. ★★★★★ I had a dental emergency and my former dentist's office that is now under new ownership did not return 3 calls over 2 days Dr Tays office got me in same...Terrie K. ★★★★★ Dr. Tay has taken care of my family for 3 years now. He and his staff are always welcoming, courteous, and helpful. I've had multiple old crowns that needed...Amy D. ★★★★★ Staff are very friendly, make you feel at home. The office is always super efficient as well.Stoney T. ★★★★★ My son needed a rushed crown and they were able to accommodate him last minute. The service and dental work is always exceptional!Jasmine A. ★★★★★ My visit with Dr. Vyna was pleasant and her staff were friendly.Thank you!!Ramon P. ★★★★★ Love Dr. Tay and his staff! They make you feel like family. I wouldn't go anywhere else. They are the best!!!Michelle W. ★★★★★ I really enjoy going here. It is a fun environment. I really like how they make you feel comfortable throughout the cleaning. I can't wait to go back.Phil A. ★★★★★ I just came out of my teeth cleaning and dental exam appointment, and wow, it was excellent. Katie the tech, did an outstanding job, and was very gentle and...Alex G. ★★★★★ Today was my first visit at Apple Springs Family Dentistry, Dr Tay and his staff are wonderful, very professional, kind and welcoming of their patients. I was very comfortable and satisfactory with the care and attention to detail from their office personal. I highly recommended Dr Tay and her dentist professionals for their excellentCare to their patients! Thank you Dr. Patrick Tay and Staff!Lucy M. ★★★★★ My visit was very pleasant. The entire staff was friendly and ready to answer any questions. Dr. Tay explained different options for treatment and made sure all of my questions were answered. He was very knowledgeable. I believe I have found my new dentist!Terrie W. ★★★★★ They attended me very quickly and thoroughly. The doc gave me a referral to an endodontist.Sally Z. ★★★★★ Staff and Doctor are very friendly and take good care with attention to detail of your dental care and cleaning.HARIBABU G. ★★★★★ Great no complaintsLinda T. ★★★★★ Great staff and very pleasant experience. Couldn't be happier. Going to the dentist isn't ever something I look forward to, but these folks are amazing.George S. ★★★★★ Fantastic staff, top tier medical care, the doctor is exactly the way you'd hope your dentist would be. Very very satisfied.Donald W. ★★★★★ Very professional, knowledgeable. Definitely recommendedingrid V. ★★★★★ Dr. Tay is wonderful. He's gentle and caring. He made my very nervous daughter so comfortable. We hit the jackpot with Dr. Tay!marlo T. ★★★★★ Dr. Tay is wonderful. He's gentle and caring. He made my very nervous daughter so comfortable. We hit the jackpot with Dr. Tay!marlo T. ★★★★★ Everyone was so amazing. Grace and her cleaning skills! She's so gentle. I was so nervous, but she made the experience calming. Samantha at the front desk is so sweet! Would refer them to everyone 🙂Katie A. ★★★★★ No one should fear dental work. Particularly, at Apple Springs Family Dentistry. Wonderful group of people from the front office to the back. I was never in any discomfort and, actually, look forward to completing the process. Wonderful to have these professionals in our neighborhood!!Peg F. ★★★★★ We love this place for our Family. Everyone is friendly and professional from the front desk employees to the Dr. Couldn't recommend them enough.Stephanie E. ★★★★★ Everyone is friendly, helpful and kind.melissa F. ★★★★★ Friendly staffs , wonderful service. Thank you.Darien Ly Nathan Ethan N. ★★★★★ My friend recommended me to this dentist, and I waited for 3 months to get an appointment, but it was worth the wait. It was a great experience to get the treatment from them. I will continue my treatment with them.Shamroz K. ★★★★★ This was my first time at Apple Springs Dental. It is a very nice office with a friendly and professional staff. Dr. Tay and Kelsey took good care of my dental needs.Kim K. ★★★★★ Wonderful staff! The dentist isn't my favorite place to go but my experience was great. Totally recommend!Jen I. ★★★★★ Very friendly Owner and family!Nicole C. ★★★★★ Best dentist in Austin!Wendy R. ★★★★★ Dr Tay from apple springs dentistry is a very good dentist. He takes time to explain clearly to patient his plan of treatment and is willing to take time and answer all questions and concern of patient. He gives alternative treatment to involve patient in deciding for their care. The staff are very professional and knowledgeable too. I'm recommending Dr Tay to my family.Tes P. ★★★★★ Wonderful staff!!! Great and pain-free cleaning by Kelsey. And Dr Tay is super nice, thorough, with a fun and calming presence!Jo D. ★★★★★ Excellent service, both doctors and staffChristopher S. ★★★★★ Dr. Tay and his team are amazing! They were really patient with my 7 yr old who was really scared today due to a lose tooth. Been coming here for 4 years and really happy!!Katy C. ★★★★★ I love this dentistry! The staff is incredibly friendly and you can watch tv during your exam. What I love the most though is that they offer many different cosmetic things but never push you to do them!Kristen W. ★★★★★ Best dental experience EVER! The staff is so nice and professional. The doctor had a cancellation so he actually cleaned my teeth! It was the most thorough exam I've ever had. Definitely recommendLeena T. ★★★★★ Its so funny cause my older daughter loves to see Dr Tay. Not many kids like to see the dentist. Dr. Tay is amazing. He is a very gentle, sweet and honest...Queenie T. ★★★★★ Best dental experience EVER! The staff is so nice and professional. The doctor had a cancellation so he actually cleaned my teeth! It was the most thorough...Leena T. ★★★★★ Always a great experience.Robin P. ★★★★★ This is a dentist office that is my favorite so far as any dentist in Utah, Nevada, and Texas. Let me explain......I broke one of my veneers off and a...Bonnie H. ★★★★★ Friendly and efficient staff.Glenda Vander L. ★★★★★ Dr Tay is one of the best dentists out there. He repaired my front tooth and it looks better than the other one now. His bedside manner is excellent. He's...Erin J. ★★★★★ Fantastic customer service! Dr Tay and his team are so kind and welcoming. Everyone in his office is very patient and happy to answer any questions that we...Elana M. ★★★★★ I was a difficult patient and Dr Tay is a great dentist and very patient! See you in two weeks for my two new crowns!Cissy C. ★★★★★ Professional, thorough and friendly. The best dental experience. I highly recommend them.Rich P. ★★★★★ I'm not a fan of having to go to the dentist but the team at Apple Springs make the experience pleasant. I highly recommend them!Christy E. ★★★★★ Awesome service as usual, the whole staff really makes me feel like family. Thank you!Veronica T. ★★★★★ Great dentist and great staff! Everyone is very friendly and knowledgeable.Jennifer T. ★★★★★ Love the place, the staff, the service. Very friendly and professional. Also my little girl feels comfortable and safe.Susana G. ★★★★★ Always a wonderful experience! Dr. Tay and his staff are amazing. Very pleasant, thorough, and pain-free. Highly recommended!!Steve R. ★★★★★ My dentist at Reveal not carrying my insurance anymore- tried new dentist Apple Springs Dental- staff was great & doc was awesome

Anyhow- if looking for new dentist in the Leander or Cedar Park area - highly recommend Dr Tay at Apple 🍎 Springs Family dentistry next to Randall's

DrMarc - patientMarc H. ★★★★★ Had a great experience today, great doctors and staff, every step was smooth from checkin, cleaning, exam and checkout. Office is modern, clean and well equipped. Definitely a place to come.Kanika B. ★★★★★ Dr. Tay and the entire staff at Apple Springs were exceptional in assisting me with a dental emergency. They all went out of their way to help me and to schedule me at a difficult time. I will be going back!!!Marianna Hamilton S. ★★★★★ Happy with the yearly check up and replacement of 3 crowns. Grreat staff. Would recommendCiril B. ★★★★★ Best dentist in town. From top to bottom the lady's are great friendly and supportive. I wont go any where else and wait its gets better they are great with kids. Go Browns!Avery B. ★★★★★ I had an excellent experience at Apple Springs, Dr. Tay was friendly and helpful. I highly recommend this dentist and his staff.Tracy W. ★★★★★ Thank you so much for giving me my smile back! Love all of the staff here I have anxiety from previous experience at dentist offices but they have restored...Edie O. ★★★★★ My entire family loves Apple Springs Family Denistry! Always a great experience. Everyone is great!Bobbi Jo C. ★★★★★ Friendly staff and professional service. Efficient in and out, always on schedule, My children and I love going to see Dr Tay and his team!Lizet G. ★★★★★ The entire staff is professional and very kind. I've had some dental challenges from years ago and I am so thankful for Dr. Tay and his very talented...Terri G. ★★★★★ Can't say enough good things! Take your family here!Caroline W. ★★★★★ I only went once so far. I'll be back. I have had a bad feeling after only one time at other dentists. With this place, so far so good.Jeff K. ★★★★★ Went very well all things considered. Very clean facility with a polite and courteous staff.Michelle B. ★★★★★ What a great dental office. EVERYONE was so kind, professional and helpful. The office is very clean and I am thankful my daughter and I will be getting our...Terri G. ★★★★★ Dr Tay and his staff run a clean, modern, an welcoming practice. The hygienist was friendly and efficient, genuinely concerned about my comfort and careful...Ben H. ★★★★★ Dr Tae and his staff are very friendly and do a great job. Nice clean and modern place. Easy to schedule appointments. Had a great experienceBryen W. ★★★★★ Super nice people! Very friendly and accommodating. A big step up from that last place I was at!Mark W. ★★★★★ Excellent dentist and great customer service! My mother appreciated the gentle care from the dentist and the wonderful staff throughout the office.Beth C. ★★★★★ Dr. Tay and his entire staff are amazing! I always feel welcomed and everyone is so friendly and professional. I recently moved to the area and had a bad...Karen T. ★★★★★ We were at our last dental practice for over 10 years - a family of 6, so when we moved to the area, I was *concerned* about finding a practice we loved as...Jeny M. ★★★★★ Great dentist office..Desi was my hygienist and was so sweet and very informative..Dr. Tay was very nice ..It was a great experience!!Patti M. ★★★★★ I have always been afraid to go to any dental office but apple springs family dentistry exceeded all my expectations. Great customer service and its...stephanie N. ★★★★★ This is the best dentist office ever. Hands down.Kristin L. ★★★★★ Very friendly and helpful.
Took time to explain procedure, did not feel rushed.Lisa Klaus E. ★★★★★ Great experience at Apple Springs! Needed to find a new dentist and am glad that I stopped by. The girls in the front were very personable and welcoming!...Mike B. ★★★★★ Dr. Tay and his staff are amazing. They greet us with big smile and white teeth! Treat us with care, especially my youngest son who doesn't like going to...Johnny M. ★★★★★ I am in Texas visiting family and working for the next few weeks and one morning while flossing noticed something in my gums. As my dentist is in...Wayne B. ★★★★★ Great first time experience. Was definitely made to feel welcome. Wonderful staff and doctor that showed that they cared about me and my experience there.Melissa H. ★★★★★ Dr. Tay and his staff are always wonderful. The assistant today was super sweet and diligent. I love a perfectionist cleaning my teeth, and she sure was a perfectionist! Very thorough. She is definitely an asset to Dr. Tay's team. The office is always clean and the bonus tv in the ceiling is a lifesaver for people like me who get nervous at the dentist office. Thank you staff! Y'all are awesome!Diana R. ★★★★★ I love this place!!! The Dr. Tay is amazing, good listener, patience, honest and very professional. The staff is incredible and very friendly. My Daughter...Susana G. ★★★★★ Best dentist I've been too! It's clean, modern, and the people are amazing! Everyone was so friendly and made the whole experience great! So glad a friend recommended this dentist!Luda L. ★★★★★ Apple Spring is an amazing dentist! It's clean, modern, and the people are great! Everything was quick and convenient from portable X-rays to a TV mounted...Lyudmila L. ★★★★★ This was my first visit with Dr. Tay. I had a cleaning with Desi, She did an excellent job! And Doctor Tay repaired a chip on one of my front teeth. It doesn't even look like I ever had a chip out of that tooth. He match the color of exact. 100% recommend Apple Springs Family Denistry!Krissy Kinsey M. ★★★★★ They are kind, smart, gentle people that will help you.JuliaMarie R. ★★★★★ I confess. I am a complete coward when it comes to dentistry. Some bad experiences in my youth fostered a fear of the chair that led me to procrastination...Stacy W. ★★★★★ Best dental clinic in Texas. Friendly, accommodating and patient focused.Rick D. ★★★★★ Incredible staff! Everyone is super polite and friendly. I love how they do X-rays too. It is already uncomfortable having a wedge in your teeth and for the...Krystal S. ★★★★★ The entire staff at Apple Springs is on their "A" game. Friendly, efficient and professional.Justin A. ★★★★★ Always a fun experience, and they're always on time! My 4 and 8 year old daughters are big fans!Christa O. ★★★★★ I can not say enough about Dr.Tay and his staff. They are truly amazing! I have never been a fan of going to the dentist even at 30! Apple Springs made me...Amber H. ★★★★★ Dr Tay and all the staff at Apple Springs are amazing. When we moved to Leander I worried that we wouldn't find the same quality care with the cozy,...Carly C. ★★★★★ Everyone at Apple Springs Family Dentistry is great. Beautiful and clean modern office. They are always willing to work with me on scheduling our appointments around school and work. They treat us like family and they are in a great location.Suzanne Brown G. ★★★★★ I'm a new patient here and I love this place. The office is very tidy and I've never had a wait at my appointments. The staff is so amazing and they...Crystal H. ★★★★★ Need a Dentist? Call Apple Springs! I just had a great experience!!Karen L. ★★★★★ They were friendly, courteous, and caring. Made me feel welcome the minute I stepped through the door.
They were also on time which is so important to all of us.Nancy S. ★★★★★ Dr. Tay is great! I visited his office for the first time for a cleaning and orthodontic care evaluation. He is super friendly and very smart in his field...Soni K. ★★★★★ Awesome experience as always! I have had bad in the past (other clinics). They do a great job explaining what they are doing and do everything possible to...Edie O. ★★★★★ A comfortable and relaxing place (even though it is a dental office). Everyone was kind and interested in how I was doing. I usually have quite a bit of...Lauren C. ★★★★★ Everything was great from the start. I was referred to go see Dr. Tay from a friend who worked for him previously and she recommended him very highly....Meagan H. ★★★★★ Dr Tay and staff are amazing, we relocated to Leander and needed to find a new family dentist, we are so thankful we found Apple Springs. The staff are...Carly C. ★★★★★ Great experience and top notch dentistry. Just moved down from the NorthEast and by far the best dental experience in a long time.Donald K. ★★★★★ Dr. Tay and his team are excellent. They go above and beyond. We've had nothing but great experiences with them.Sarah A. ★★★★★ Very friendly people here, nice office (they even have tv's on the ceiling!), very conscious of safety during covid. I will definitely be back!Mark D. ★★★★★ I can't believe I'm actually going to say this but I'll definitely be going back to Dr. Tay. He's awesome!!! As most people do, I have a phobia of going to...Sheryl A. ★★★★★ My cleaning was gentle yet thorough. I'm happy I changed to this office. Overall the service was great including the front desk person.Deneke O. ★★★★★ I always have a great experience at Apple Springs Dentistry. I get appointment reminders, a quality cleaning, and friendly staff. Dr. Tay is friendly,...Yasmeen A. ★★★★★ I just moved from Austin to the Leander area and did not feel like driving into Austin just to have my teeth cleaned. I did my due diligence and checked out...Laura J. ★★★★★ I love our dentist and his staff! They are always happy and inviting. It is never asked, "did you/do you floss?" There is no blame or shame, only happy...Kathi L. ★★★★★ This was my first appt with this dental practice. From the office personnel to the dental hygienist to the Dr. was a really good experience!! Everyone was...Yvette D. ★★★★★ Everyone was super nice & made sure I was totally comfortable. Price was what I was expecting. Went in for a cracked tooth & was in and out in 2 hours.Donna A. ★★★★★ Look, I love this place, and I am saying that about a dentist. Everyone is great and personable. They maintain the highest standard of care and I wouldn't...Dustin N. ★★★★★ My husband & I both had our first exams & cleanings here this week. We are more than impressed - very clean facility, professional & caring staff &...Ry M. ★★★★★ Great people here! They got me in and out for a procedure in no time. They were very caring and attentive the entire time I was there. My wife and mother in...Chad H. ★★★★★ I had an abscessed tooth and needed it removed quickly. I received an appointment within a day or two. I received excellent care but was unable to be numbed...Joe P. ★★★★★ Everyone in this office is so friendly. They seem to all get along so well. It has a very positive and energetic vibe! Jennifer at the front desk was so...Julie B. ★★★★★ Absolutely love Dr. Tay and his entire staff. I have high anxiety when it comes to dental work and his entire staff were very understanding and made me...Shannon S. ★★★★★ Really nice people, easy scheduling and convenient location for me. I recently relocated from Georgetown and needed a new dentist. I found the staff at...Tom M. ★★★★★ My teeth are sensitive and I often do not feel comfortable seeing any dentist. Though, this time the cleaning went quite pleasant within my comfort...John N.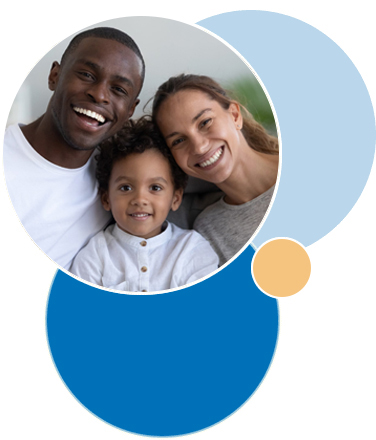 Personalized Treatment Plans For Your Entire Family!
We support and guide your dental treatment plan every step of the way, but ultimately, you are in charge of when we execute your dental treatment plan.
Welcome to Apple Springs Family Dentistry in Leander, Texas! At Apple Springs Family Dentistry, we offer modern, caring dental care that is made to fit your specific needs.
A healthy, beautiful smile is one of your most precious assets, and we're here to make it a reality for you. We are passionate about offering you the latest in dental technology and utilizing the newest dentistry techniques available today so that you can enjoy … stress-free, comfortable, rewarding trips each time you visit us.
Our modern dental office is specifically designed to be an inviting, family-friendly space where you can relax and let us take care of you. We offer a wide range of amenities, such as cable TV, WiFi, and even Netflix, to make sure you have a relaxing, pleasant stay.
Meet Your Leander Family Dentist!
Dr. Tay is a special kind of family dentist who you'll not only love seeing but also look forward to seeing at each dental visit. He will never compromise on providing you with the highest quality dental care. 
Dr. Tay is the owner and operator of Apple Springs Family Dentistry. Corporate shareholders do not own him. He is committed to doing what is best for you and the patients he's called to serve in the Leander community.
You can rest easy knowing that Dr. Tay will always conservatively diagnose your case and provide you with a variety of treatment options. Therefore, you can trust your family's dental care to Dr. Tay. His priority is providing you with uncompromised quality care. He believes in placing your needs and goals over short-term profits.
Outside of dentistry, Dr. Tay enjoys watching sports, especially football, and basketball, with his friends. One of his favorite traditions is competing in fantasy football and selecting the NCAA brackets during March Madness.
He also enjoys meeting new people in the Leander community, exploring the city of Austin with his wife, and visiting his family in the nearby Travisso community.
Dr. Tay and his team of experienced, patient-focused, dental care specialists look forward to serving you and your family's dental care needs for years to come. We look forward to meeting you. 
Check Out Our Before and After Smile Transformations
Smile Makeovers Designed by Apple Springs Family Dentistry
Request An Appointment With Our Leander Dental Office
Getting ready for your first visit to Apple Springs Family Dentistry? We're excited to see you soon!
We ask that you please arrive at least 15 minutes early for your initial visit so that you have time to complete our new patient forms. If you are unable to make your scheduled appointment time, we kindly request that you notify us at least 48 hours in advance.
During a routine dental appointment, we:
Examine your teeth, gums, and address your bite for any concerns.
Take any necessary X-rays.
Remove plaque build up and tartar from your teeth.
Polish and floss your teeth. 
Give you recommendations for at-home care and any other treatments necessary for optimal oral health
During your appointment, we want you to feel comfortable to discuss any concerns or goals you have regarding your oral health. Our dentists and staff are here to get to know you better so we can get you the care you need at a price you can afford for you and your family!
After your visit, one of our team members will walk you through our flexible payment options and answer any questions that you might have about financial information.
Access Online New Patient Forms